ACROSS LITE PUZZLE: [ KEEPING IT SHORT]
PROGRAM: [Across Lite]
PROGRAM: [Java]
PRINTOUT PUZZLE: [ KEEPING IT SHORT]
PROGRAM: [Adobe Acrobat]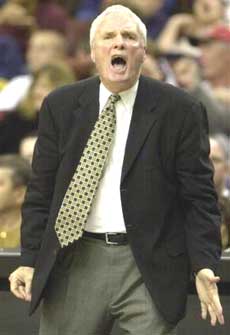 Seems like the "Crossword is dead" essay was a success; people as far as Australia were retweeting the post . I was humbled. Hat tip to the Visual Thesaurus who gave it a teensy bit of polish and promptly reposted it
here
.
Also, thanks to all who shared not only their demographic, but also their solving experiences/histories/etc. That was completely engaging reading. Please keep it up! And to all those who are printing it out, print out a couple extra copies and share them with your friends. Seems like you might be carrying around printouts, anyway. BTW: whoever said they hook their computer up to a TV and group-solve with their friends, shoot me an e-mail if you need a professional recommendation for anything.
Speaking of recommendation, Alex Boisvert (part-time puzzlemaker and full-time commenter on this blog) wrote an outstanding program that automatically downloads all the day's Across Lite files for all the major markets with just one click. Program's called OMNI and you can download it here. (Also, thanks to Alex for including me in that download list.)
And lastly, I was a guest on Ryan and Brian's latest podcast which went live yesterday. Link for that baby is here. It's all entertaining, but if you just want to get the stuff about me, my bit starts at 19:15. One personal observation: All those hours of NBA playoffs must have had an adverse effect on me. Is it just me or do I share the same speech inflections of Hubie Brown?
Enjoy the puzzle. New one on Friday.