ACROSS LITE PUZZLE: [ THEMELESS MONDAY]
PROGRAM: [Across Lite]
PROGRAM: [Java]
PRINTOUT PUZZLE: [ THEMELESS MONDAY]
PROGRAM: [Adobe Acrobat]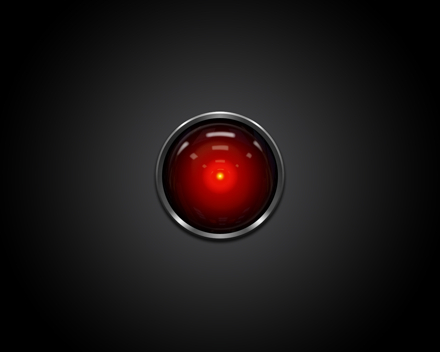 A lot of non-puzzle people are surprised to hear that crosswords today aren't made by computers. It stands to reason that a clean enough database with words and another with clues should be able to provide enough puzzles to entertain for life.
I'm not going to sit here and pretend that I don't use a computer. It's just not the way it's done nowadays. When I started off I made them exclusively with graph paper, pencils and word lists. That system was a pain in the ass. However, it reinforced a vital constructing rule that sometimes gets lost today: If you don't know a word, don't put it in the grid.
Today, just about everybody employs computer-assisted construction. Any subscriber to Cruciverb can get lists of words/clues that we know are "acceptable," and therefore should be a-okay to put into a puzzle. I mean, all we have to do is just decide on a black and white pattern and press "Fill" and bam, 2 seconds later we have a grid. Simple as that, right? All these words were in the Times once so that means they have to kosher right?
Yes and no. Like I said in the previous paragraph, quality puzzles today are still computer-assisted. And unless the constructor knows what he's doing and knows what makes a quality puzzle (instead of just blindly pushing "Fill" on these programs) the puzzles aren't going to be there.
Let's make a comparison. Take my father for example. He's not in the puzzle world. Far from it: he's an accountant. Way back when he learned how to balance books and project futures with a slide rule and massive FORTRAN punch card computers. Nowadays, like everybody else in his business, he's on spreadsheets. And let's face it, he's a veritable Jackson Pollock on those programs. But you'd never say Excel was doing all the work. It's just another tool for him. He knows how to use the program to the fullest. You can make the same correlation with people who learned how to airbrush and later used Photoshop and engineers who ran reel to reel tapes who later moved to ProTools.
A computer is only as good as the database that it's pulling from. If there's no human interaction with it, how can we ever make a modern-day, entertaining, never before seen puzzle? A computer is never going to have up-to-date names/phrases in the news. A computer is not going to understand wordplay on it's own. A computer certainly isn't going to be able to come up with a theme. AI just isn't there yet. I mean, HAL 9000 might have been able to make one, but last we checked, we're nowhere close to that kind of programming.
Share the puzzle. New one on Wednesday.